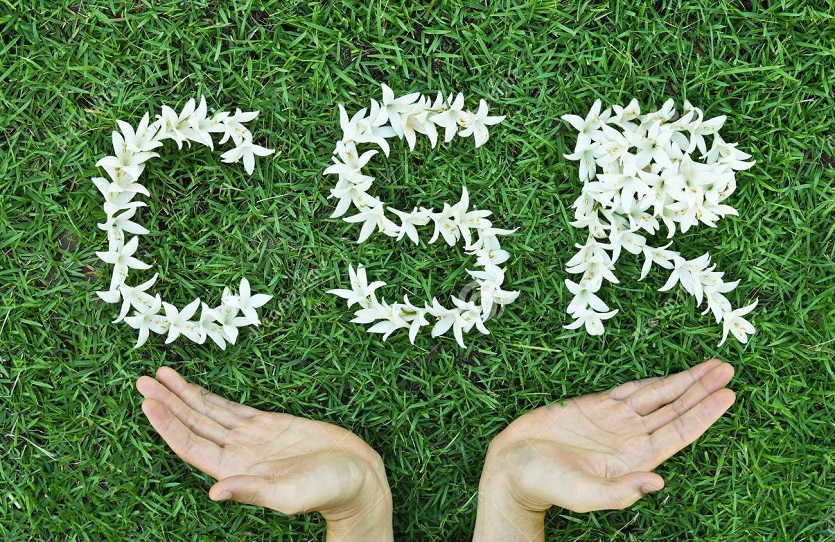 In simple words, corporate social responsibility (CSR) is a group of concepts by organizations and firms. They keep the interest of different bodies (such as customers, suppliers, employees, etc.) in mind and analyze the impact of their activities on them.
This oath always goes beyond the statutory obligation to comply with legislation. Organizations voluntarily take additional measures to improve the quality of the life of workers, their families, local communities and society as a whole.
In developed countries, early in the 1990s, CSR was limited only to corporations, trade unions, and charitable organizations. Soon, companies joined hands with each other to develop common principles and approaches to social responsibility. CSR thereafter became an influential factor in the overall assessment of activities and success of corporations.
Role of CSR For a Cleaning Agency
Take Care of Environment
Care for the environment is one of the main goals of a cleaning company. The company has a responsibility to keep the environment clean. Therefore, the employees of a cleaning company must conduct its operations at the corporate level and pay attention to environmental issues. The goal of the cleaning company should be to maintain the state of nature and its harmony, reduce the impact of dirt on the environment and preserve the Earth for future generations.
One must always keep in mind that the development of CSR affects the environment. Therefore, cleaning companies must look for opportunities to maintain a balance in nature. A clean environment allows people to breathe fresh air and drink clean water.
To Create A Positive Image and Business Reputation
One must always keep in mind that there is no single and universally recognized technique for building the image and reputation of an organization. However, the formation of a positive business reputation is essential for its growth. Different elements of corporate governance, corporate culture, transparency of activities, etc. are necessary for improving a corporate image. By proving the CSR, you can easily witness the growth in business reputation and increase in the size of intangible assets.
Information Transparency in CSR
For a cleaning agency information transparency is important because it allows the company owner to maintain a dialogue with stakeholders and customers. Information transparency may take place with non-governmental organizations and authorities, social and environmental reporting, and perhaps distribution of press releases. Apart from this, annual reports of companies also help them to provide information to interested persons.
Performing Social Responsibilities
A CSR company plays an active role in local green initiatives, provides sponsorship, and is involved in charity and environmental activities. It reduces social pressure on the cleaning agency. They pay low tax and law enforcement agencies conduct fewer inspections of the company's activities. Socially responsible cleaning creates stability.
Shareholders tend to support the actions of the board of directors and invest more funds in the further development for the company in the future. Modern investors love to cooperate with socially responsible companies and issue loans to such companies in larger amounts for a longer period of time and at lower interest rates.
All-Around Development of Employees
A socially responsible cleaning company always strives to develop and meet the needs of its employees. It tries to create good conditions for workers and pays them a fair salary and benefits every month. This allows them to reduce their turnover by leaps and bounds in the short-term. It also attract the best talent on the market. The overall development of the staff directly contributes to the growth of labor productivity in the company and reduces the possibility of producing poor-quality or defective products.
Educating people About the Importance of Cleaning
There are many benefits of living in a clean environment. Almost all educated people know the importance of cleaning. However, a large number of people live in a dirty environment in different countries. The purpose of CSR is to make people aware of the importance of keeping the environment healthy.
Final Words on Cleaning Agency CSR
CSR makes people aware of the importance of living in a pollution-free area. By performing the above-described CSR, a cleaning company can improve its image, get more projects, and win the hearts of the people.